Itinerary
Day 01: Cusco – Pilcopata
We leave from Cusco in our comfortable bus, ascending to the town of Paucartambo. On the way, we will visit pre-Incan funeral towers of Ninamarca. From there, we will drive through the impressive cloud forest, full of plants and beautiful orchids. Here in the cloud forest, we will take our first hike and have the chance to observe the Peru's national bird, the Cock of the Rocks (Rupicola Peruviana), among many other different species of bird, as well as monkeys. With luck, the only South American bear- the Spectacled Bear (Tremarctos Ornatus) will also join us from afar. In the evening we will arrive to Pilcopata, where we will sleep in a local lodge. Showers and toilets are shared.
Day 02: Pilcopata – Atalaya- Lodge
In the morning, the bus will take the group to the port of Atalaya. Approximately 30 minutes later we will go on the Alto Madre de Dios River. Along the way, you can see a variety of bird life, such as herons, egrets, kingfishers, as well as the the utmost spectacular vultures,  including the condor of the jungle called the King Vulture (Sarcoramphus Papa).
In the afternoon, we will take a walk and explore the inside of jungle for approximately 3 hours.
We will stay overnight at the Lodge. Showers and toilets are shared. Optional night walk offered.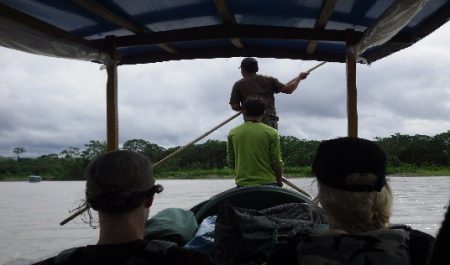 Day 03: Lodge – Collpa of Parrouts – Lake Machuhuasi
In the morning, we will take a boat for approximately 25 minutes to the parrots' lick, where we can see the colorful green parrots as well as some other birds and small animals. After, we will return in route to Lake Machuhuasi where there are balsa rafts. We can use these rafts on the lake for approximately 2 hours. Along the lake, we will have a chance to see other species of birds including the hoatzin. Then, we will walk one hour inside the jungle.
Day 04: Lodge – Atalaya – Cusco
After breakfast, we will return by boat to Atalaya Port, and then take the bus to return to Cusco.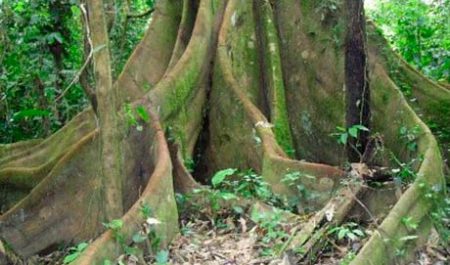 Included
Included
Private bus and motorized boat
Rubber boots
All camping equipment
Specialized bilingual guide
Mineral water during the trip
First-aid kit
3 meals per day and snacks
Lodges and campsites
Excellent cook and food service
Not Included
First breakfast
Cola and beer